Happenings Around Louisville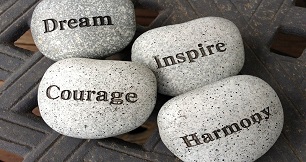 Go Confidently with Bonnie St. John at The Olmsted
June 26, 2019
Normal is Overrated — Aim Higher! The first African American to win medals in Paralympics competition, Bonnie's story is proof that you can strive for excellence in your life — no matter what obstacles are thrown in our way.
https://nortonhealthcare.com/services-and-conditions/obstetrics-and-gynecology/patient-resources/go-confidently
More Happenings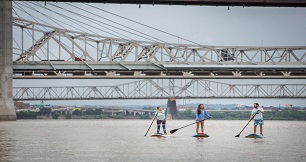 Ohio River Tour on a Stand Up Paddleboard
June 30, 2019
The session begins with 15 – 20 minutes of 'land school' where participants will learn the basics of the board, the paddle, elementary paddle strokes, and the dynamics of being on the board in the water. Sundays through 8/25.
https://www.gotolouisville.com/events-calendar/ohio-river-tour-on-a-stand-up-paddleboard/
More Happenings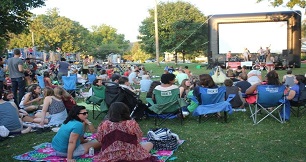 Neighborhood Bike-In Bingham Park
July 20, 2019
Plan to walk, drive or ride your bike to each of these great neighborhood parks to enjoy live local music, food trucks, brew, games and more. The evening culminates with a family-friendly movie.
https://www.olmstedparks.org/events/event/neighborhood-bike-in-shelby-park/
More Happenings