Happenings Around Louisville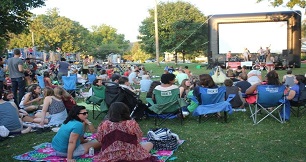 Neighborhood Bike-In Tyler Park
October 19, 2019
Plan to walk, drive or ride your bike to each of these great neighborhood parks to enjoy live local music, food trucks, brew, games and more. The evening culminates with a family-friendly movie.
https://www.olmstedparks.org/events/event/neighborhood-bike-in-event-tyler-park/
More Happenings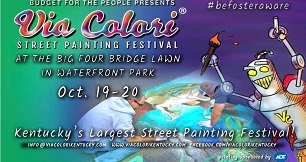 Via Colori Street Painting Festival at the Big Four Bridge Lawn
October 19, 2019 October 20, 2019
Once a year, Kentucky is transformed into a magical, artistic and creative place where families, artists, musicians, advocates and even pets revel in the knowledge that art can save! Free event
https://www.facebook.com/events/2282460608746630/
More Happenings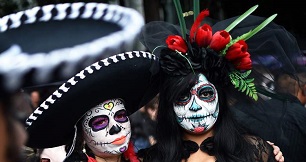 Día de los Muertos Louisville
November 1, 2019
This free and family-friendly event will have delicious Mexican street food and drinks, fun workshops, traditional Latin American music and dance and more.
https://dayofthedeadlouisville.com/?fbclid=IwAR3qunQOaAT6AtFFiHy60mPNWjbrMUBrhj3ENv6FVXDsuK1ozphII-OW9Qc
More Happenings