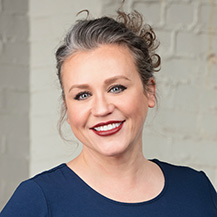 Jaime Hazelbaker
Realtor
502.487.0953
Louisville, Kentucky is a great place to live and work, which is why Jaime chose to call it home in 1999. Having lived all over the city, she is thoroughly familiar with Louisville's neighborhoods and what they have to offer.
Jaime comes to us with over 16 years in the distilled spirits industry. Her proven history of success in the world of whiskey is directly related to her ability to spearhead high-impact personal development and learning programs through change management, leadership, and a drive for results.
It didn't take long for Jaime to realize that her excitement for helping others achieve their goals, along with her passion for real estate, went hand in hand. She found her true calling in serving her clients and guiding them through one of the biggest investments of their lives.
Jaime and her husband, and Louisville native, have several investment properties across the city they have personally rehabbed. This gives Jaime a unique perspective on the home buying process, which she can pass along to her clients and customers.
As a champion for animal rescue, when Jaime isn't in the office or managing one of her personal investment properties, you'll often find her at the park with her three rescue dogs, Sally, Birdie, and Mollie Sue.