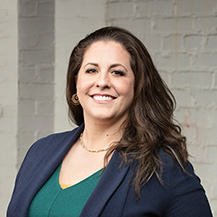 Kate Smith
Realtor
502-548-9643
Kate brings 15+ years of hospitality in her approach to helping you navigate the thriving real estate market in Louisville and its surrounding areas.
​Her dynamic and friendly personality has made the home buying process a positive and enjoyable experience ​​for her clients. Kate has been successful in finding investment properties for clients who are looking to ​generate more income and diversify their portfolio.
Originally from California, Kate moved to Louisville in 2011 and fell in love with everything Louisville has to offer, especially its charming people and its burgeoning status as an elite foodie hot spot! She began her career in real estate as a property manager for out-of-state clientele, and broke into helping clients​ ​buy and sell shortly after.
Whether you want a starter home to dip your toes into the market, a fixer-upper, an income-generating property, or the forever-home of your dreams, ​she is excited  to help and guide you through the process.